The Flagstaff Brewery Trail (not to be confused with the Flagstaff/Grand Canyon Ale Trail) is a fun way to explore the craft beer scene of northern Arizona. Many craft beer enthusiasts, including yours truly, have completed the trail and collected the reward—a souvenir nonic pint glass. Now, the trail just got a bit easier to complete.
Trail Crest Brewing has packed it in (or packed it out, I guess).
While preparing for a visit to Flagstaff last weekend, I went to print a fresh passport to collect a new round of stamps and saw this:
The passport now has only eight locations/breweries. Trail Crest is no more.
A quick spin around the interwebs revealed Trail Crest closed up shop in late 2018.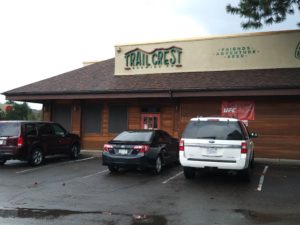 When I visited Trail Crest in the summer of 2018, the brewery was still working on their licensing, but they were serving other local beers and it was a cool place for a quick bite. It seemed they eventually got things straightened out and were brewing their own beers around October 2018. Then, poof.
The good news in all this is that the Trail Crest space on Milton Ave. has been taken over by none other than Grand Canyon Brewing.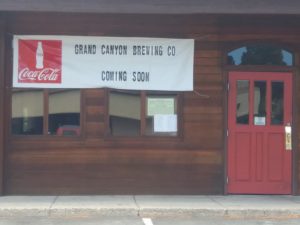 While it is a welcome resolution to the story, Trail Crest's rapid closure demonstrates how volatile the brewing/restaurant business can be.
Prost!
---
UPDATE: 7/7/19
Talking with various "in-the-know" beer people in Flagstaff, I'm told that Trail Crest closed up shop because they could never fully sort out the licensing for their brewing operation.
Evidently, their space along Milton Ave. in Flagstaff was so large, it actually occupied two different addresses: the restaurant/serving portion was one at one address, but the brewery was located at a second address, even though it was technically in the same physical building as the restaurant. I guess that created enough of a headache they called it a day.
As noted above, this demonstrates how tricky the business side of beer can be.
Prost!