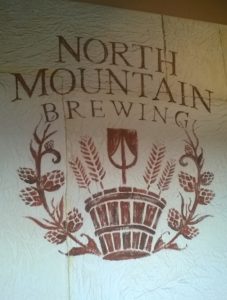 Remember that feeling you get when you are the first to discover something really cool and you can't wait to share that cool thing with others? That thing, whatever it is, comes to dominate your every waking hour and you seek out anyone who will listen to you about it. It's kind of like you have a great secret, but instead of keeping to yourself, you want as many people as possible to know about it because this thing deserves to be heard/seen/experienced. I remember going through that with Coldplay's A Rush of Blood to the Head in the early 2000s. My daughter experienced that with the first season of Stranger Things. My son kind of gets like that with board games. You just want to share that thing with someone else because it is just…so…cool! I kind of feel like that about North Mountain Brewing.
As I have shared elsewhere on this blog, North Mountain is one of my first "beer loves." They were the first true Arizona brewery I wandered into in 2013 when I dedicated myself to trying to understand beer. North Mountain is close to where I worked, and I found myself visiting once every other week or so, learning the broad spectrum of beer styles. At the time, I could scarcely tell the difference between an IPA and a Pilsner, but regular sampling of North Mountain's efforts got me on a solid footing. It was in those early visits that I came to appreciate what beer could be—a beverage crafted by artists. In the proper hands, a few basic ingredients (malted barley, water, hops, yeast) can become a work of art—a masterful symphony of flavor and delight.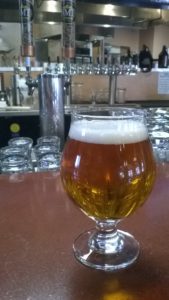 Little did I know that back in 2013, North Mountain themselves had only been open a short while. As I was getting my "beer education," North Mountain was likewise establishing their own footing in the Arizona beer scene.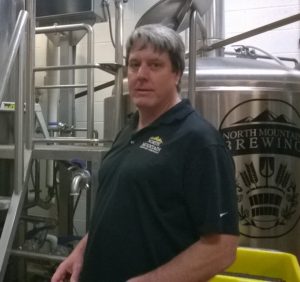 North Mountain actually began in 2010, with owners Rob Berkner and his wife Candy buying the building that eventually became the brewery. But they quickly found out that the building as it stood was inadequate to the task. Over the ensuing three years, the Rob and Candy remodeled the dining space and added the two-story brewing building. The doors didn't officially open until March 2013. Sometime after that, I walked in the door and have been loving it ever since.
One might be tempted here to say, "the rest is history," but it's really not. There are two other characteristics of North Mountain worthy of mention.
First is their strong commitment to their community. They are in Sunnyslope, a small—not-as-affluent-as-others—Phoenix neighborhood near the top of Central Avenue. It is not a locale that screams "foot traffic." [North Mountain's front door does not even face Dunlap…it's at the back of the building.] Some local breweries find ways to expand to multiple locations and into trendy parts of town. As an Arizona native and avid biker of the mountains surrounding Sunnyslope, Rob wanted to be in Sunnyslope. Rob and Candy's commitment to the community goes well beyond choosing to set up shop along Dunlap Ave.
As we have also noted elsewhere on the blog, breweries/public houses can be essential elements of successful communities because they give residents a place to gather. North Mountain fills this role with pride. There are few sit-down food spaces in Sunnyslope. Most eateries in the immediate neighborhood are quick stop/fast food joints. One has to go several blocks north or south along 7th Street to find a comparable table service restaurant. North Mountain feels like a giant beer hall, with communal tables throughout the eating area. Likewise, a quick scan of the map shows no other brewery within several miles. They are a lone outpost of sorts among the dense Phoenix sprawl.
But beyond location, North Mountain frequently supports Sunnyslope civic service groups, like firefighters. They give first responders discounts and host special events to aid these groups. You gotta love that. It's this commitment to their local community and their smaller size (and not wanting to dominate the Phoenix craft brewing market) that keeps North Mountain relatively "under the radar" in the valley's beer scene. Oh sure, they get their fair share of good press from time to time, but I think it is fair to say they qualify for "best kept secret that you want to blab about" status. [See the first paragraph above.]
Second, the food and beer program at North Mountain is top-notch. They tout their food as being "beer-centric" and it is. I've had brewers at other locales tell me they are hesitant to serve food because "you can't be great at both." Well, North Mountain is.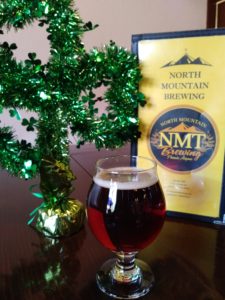 In terms of the beer, Brewmaster Rob's creations continue to amaze. The basic house brews (CREEM Gold Ale; Baby Belgian; Mild Child; Belay IPA) all hit their respective right notes. North Mountain's expansion to 20 house taps, aided by Rob's massive creativity, hasn't hurt the product either with special brews like Drincelean Ale (an old English winter warmer), Erin Go Bock (an Irish take on bock), and Bearded Dragon IPA all being downright delicious. Chef Clayton Howells brings a similar level of creativity to the food menu with weekly burger creations and special occasion plates. Standout items include the BBQ Pork sliders, Asian sliders, Poutine and Shepard's Pie.
A post on North Mountain's Instagram page features an image of the entire North Mountain staff with the caption "Come for the beer, stay for the company." It is a fitting sentiment. You will want to do both.
What to Expect
As noted above, there is no front entrance to North Mountain Brewing. You access the brewpub from the rear. Eva Street runs parallel to Dunlap one block to the north. If you are on Dunlap, turn north at 5th street and then right at Eva. That will take you to the back of the building. Ample parking is available there as well as the entrance to the dining area.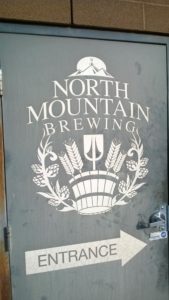 Once inside, the brewpub might remind you of a German beer hall—long rows of community tables, high ceilings, but no banners and no archways. It is somewhat industrial looking with exposed piping and beams, but you'd hardly notice. There is a small patio facing Dunlap, but a short wall prevents you from people-watching on Dunlap (and keeps traffic noise at bay).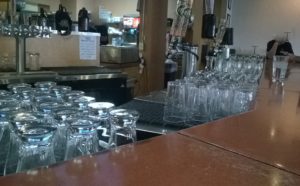 The bar seats around twelve and separates the dining area from the kitchen/food prep area. The brewery sits beyond the kitchen and the nearly two-story fermentation tanks can be glimpsed through the large windows in both the entryway and at the back of the kitchen. There is a second dining area, but this is an overflow room, or can be used as a gathering space for large parties.

Recently, North Mountain has had as many as 20 taps running, reflecting a wide variety of beer styles. Flights of six or eight are available (flight "tasters" are nearly 5 ounces!).
North Mountain really is a family affair, with Rob leading the brewing crew, Candy frequently manages the house. Their three children often help serve.
Location
522 E. Dunlap
Phoenix, AZ 85020