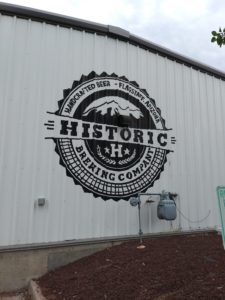 Historic Brewing Company's Flagstaff taproom has undergone a minor facelift.
I happened to be rumbling through Flagstaff shortly after they re-opened following renovations and got a quick tour. Good news--the beer has not been affected.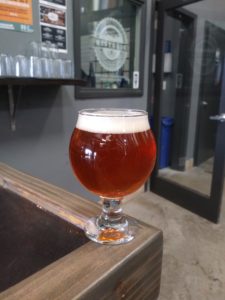 Yep. Still awesome.
A little bird shared that renovations were brought on by the need to expand the brewery. With the Flagstaff taproom and two Tap and Bottle locations in northern Arizona, Historic has gotta brew more beer! A comparison of photos taken from last year and this year radically demonstrate how fermentors have encroached upon the taproom.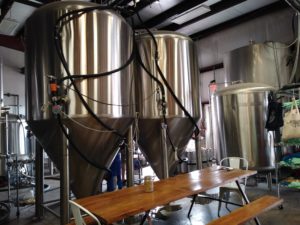 Then...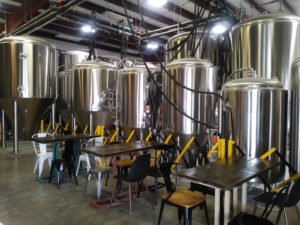 Now.
The two fermentors in the "then" photo are seen here on the right, behind four short fermentors, joined by two huge units on the left (a third is not pictured).
Additionally, the service bar has been slightly amended. The previous taproom design had a single line bar and placed the beer taps on the back wall, which required servers to turn their backs to patrons. That's never a good idea. The new design features a shorter "L"- shaped bar and allows servers to interact more with beer drinkers.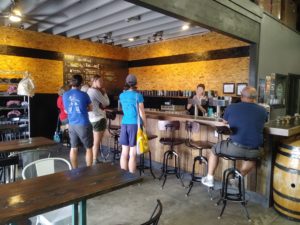 One unfortunate casualty of the redesign was the loss of the T-Rex above the bar, seen here in a photo from 2018. I'm told there are no plans to excavate him.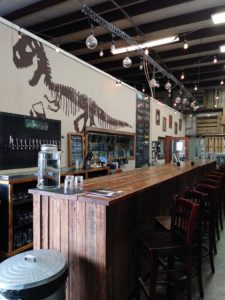 Prost!
---
UPDATE: 7/7/19
The T-Rex has been spotted in Flagstaff!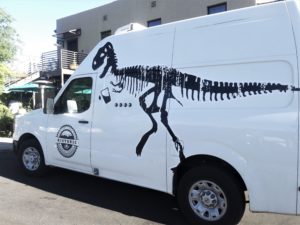 Prost!