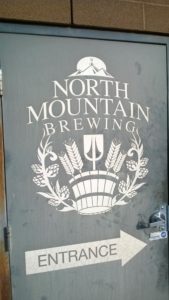 It had been a few weeks since I had visited North Mountain Brewing, so I recently stopped in for a bite and a beer. To my surprise, there was a new bottle case sitting in the dining room.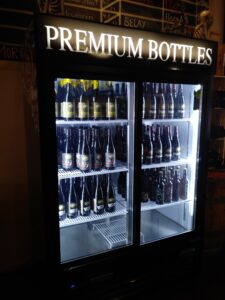 It must have been longer than I thought between visits because I don't recall it being there before.
But enough about me and my fading memory…North Mountain is now bottling!
Taking a closer look, the case revealed North Mountain is now bottling some of their stronger brews. On this visit, I spotted N'erotic, their Belgian Tripel, Nativity in Black, an Imperial Stout, and Satan's Gut, a Brimstone Ale made with four kinds of peppers, among others.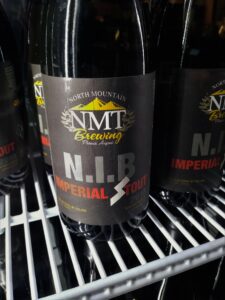 The bottle size of 25.6 oz translates to 750ml, which is slightly larger than a typical bomber.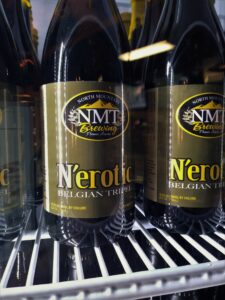 Just one more way to enjoy North Mountain's brews!
Prost!